Collectively, we reach over 13 million monthly unique visitors across recreational, powersports, and commercial industries. With millions of shoppers looking to buy or rent RVs, motorcycles, boats, ATVs, commercial vehicles, heavy equipment, and more — and with thousands of dealers listing their inventory with us — Trader Interactive boasts one of the most unique, diverse, and comprehensive brand portfolios in the nation.
Our Digital Marketing Solutions
Our Team of Experts Deliver Proven Results
Dealers Actively Advertising
Inventory impressions Monthly
Looking to Buy Immediately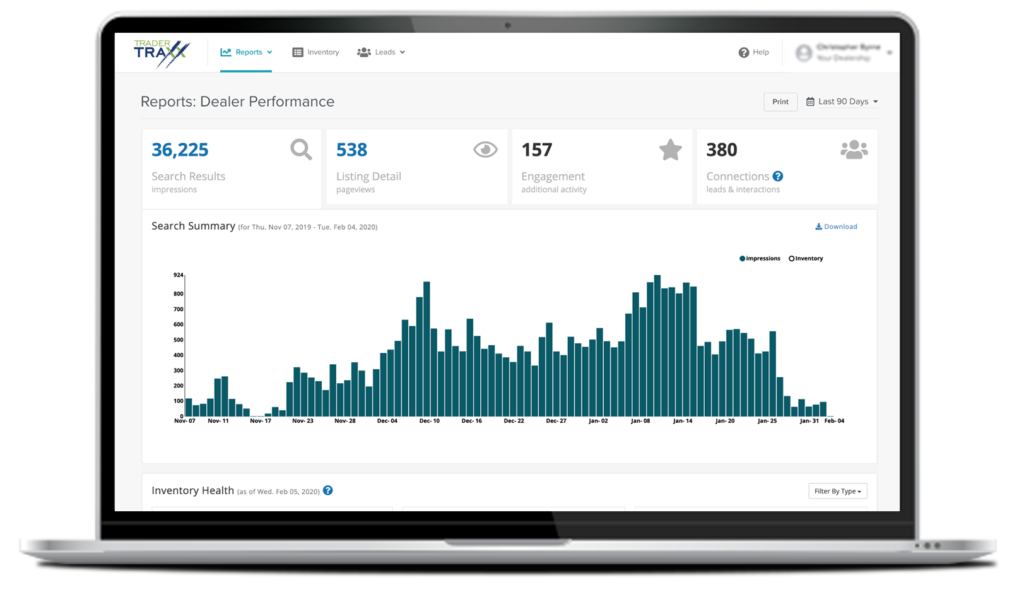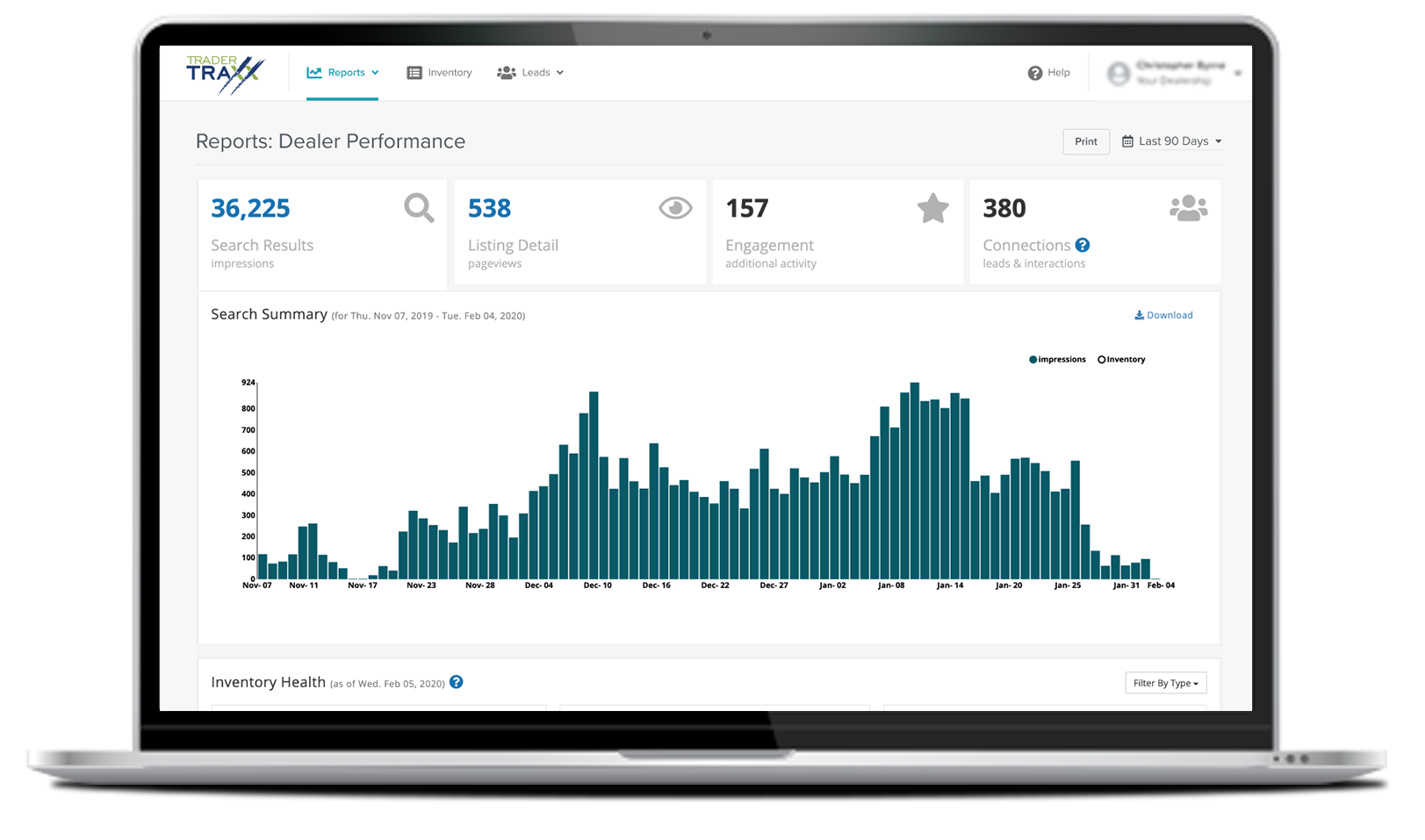 Log into our new TraderTraxx Today to manage your inventory and all of your leads!
Dealers that regularly update their inventory and pricing see the best results and leads. Our updated TraderTraxx provides tools to modify your inventory quickly and easily. Plus, our platform provides performance data for your inventory, as well as exclusive marketplace insights to help you remain competitive.