As we continue celebrating Women's History Month at Trader Interactive, we are honored to feature several impactful women leaders. In our last article, we interviewed Trader Interactive's CEO Lori Stacy and Virginie Morgon, CEO of Eurazeo, as they shared their wisdom on finding success. Now, we are sharing expert marketing advice from two powerful female forces, Erin Ruane and Audra Macon.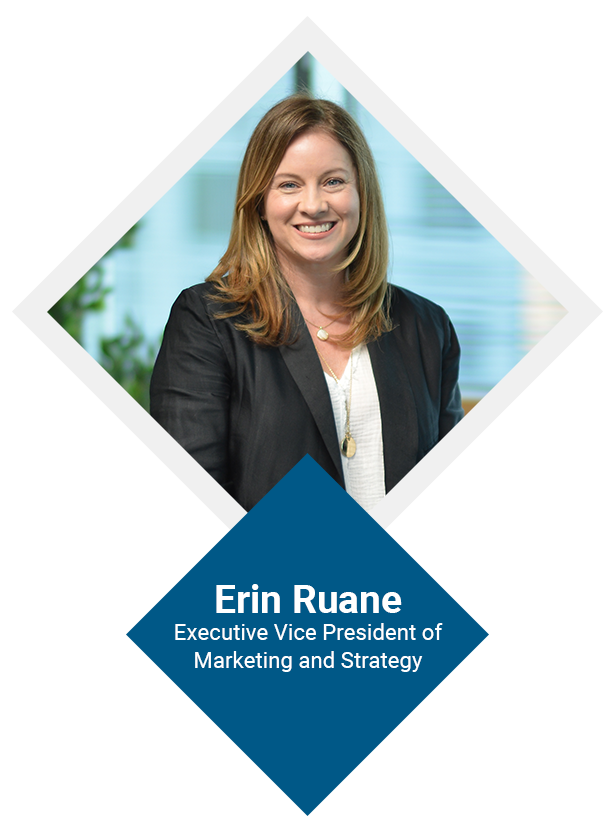 Being yourself will bring you immense joy and satisfaction and will draw others to you, creating even more opportunities for growth and advancement.
Erin Ruane is the Executive Vice President of Marketing and Strategy at Trader Interactive. She brings 25 years of experience in sales and marketing, with a successful track record of motivating teams and exceeding growth objectives. Erin serves as the Chair for Women United, an affiliate group of United Way of South Hampton Roads, and enjoys staying active in the non-profit community locally.
As a leader, our job is to provide value to others and to create a culture of trust and transparency.

Audra Macon is the Director of Global Network Marketing & Retail Experience Strategy at BRP. She has worked in powersports for over 15 years and has a passion for helping the industry thrive through thoughtful innovations that improve the experience of the dealer and the rider. Audra's current position at BRP is to evolve the networks retail concept and design while redefining the digital strategy to align the instore and online retail experience. With a varied career in powersports, Audra brings with her a passion for building creative ideas and developing smart strategies that continue to help the industry evolve.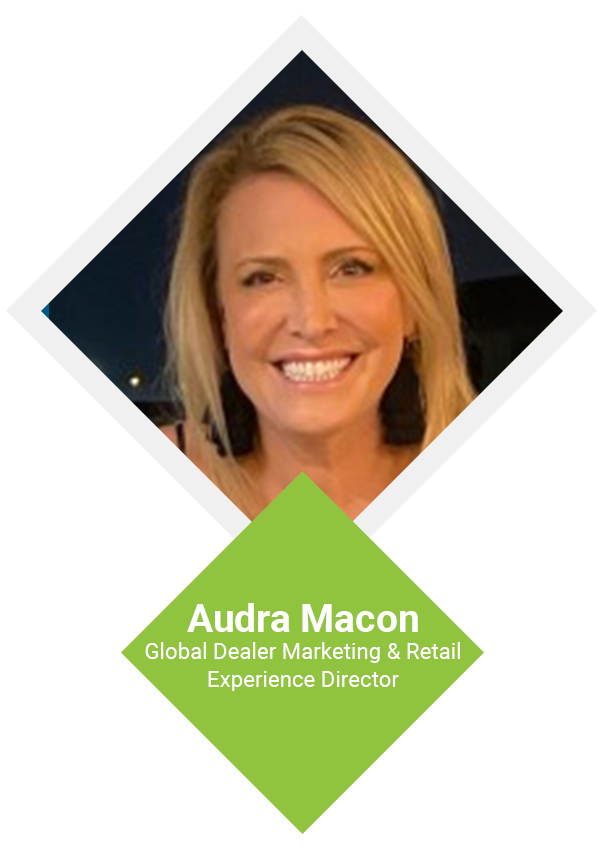 WHAT WAS YOUR FIRST JOB OR ONE CAREER MOMENT THAT INFLUENCES YOUR LEADERSHIP TODAY?
Erin – "I think, like many women, especially early in my career, I was filled with self-doubt. When I was 28 years old, a previous boss wanted me to interview for a leadership role on his team that would significantly grow my income, my responsibility, and my expertise. I turned him down. Wouldn't even interview for it as I felt I was unqualified. 
Luckily, an older male colleague sat me down and had a stern chat with me. 'Are you crazy?' he said, 'He wants you in this role as a female at your age and you're not even going to interview for it?' It was only after his encouragement that I realized the opportunity that was being handed to me. I landed the role vaulting myself into my first executive position, turned the territory around winning awards for both revenue and profit growth, and have never looked back." 
Audra – "Early in my career, I got the opportunity to get into management and to run a sales team. I quickly realized that if we were going to achieve our targets and be the change agents in the industry, the current way of how we operated was going to derail our success. So after redefining our processes, establishing a tough, but fair, commission structure, and implementing a higher level of accountability, we started seeing progress. We also started seeing resignations; which was hard not to take personally!
I called my dad for advice, and he told me, 'This is an opportunity that, if done right, can ensure your future success. Go out and find individuals who are smarter than you, hustle faster than you, and who have the same moral compass as you. Be vulnerable and find a team that compliments your weaknesses. Do this, and you will have winning conditions to succeed.' From that day forward, I've used that same methodology when building and developing teams. Best advice I've ever been given."
WHAT WOULD YOU DEEM THE MOST BENEFICIAL CHARACTERISTICS ASSISTING YOU THROUGHOUT YOUR CAREER? 
Erin – "A desire to learn and grow. Curiosity. An ability and desire to work with employees up, down, and across the organization. Resilience. Tenacity. The ability to get things done through others. The ability to create relationships and loyalty. Being a good listener. Asking good questions. Being okay with not knowing all the answers. An ability to inspire and motivate people. A strategic mind with a caring heart."
Audra – "First, stay curious, ask questions, expand your expertise, and spend time learning about the industry, future trends, and best practices. Second, be humble. One of my favorite quotes is, 'Humility is not thinking less of yourself, it's thinking of yourself less.' As a leader, our job is to provide value to others and to create a culture of trust and transparency. And lastly, be accountable. When you hold yourself accountable for your decisions, you effectively teach those around you the value of hard work."
WHAT PIECE OF ADVICE DO YOU HAVE FOR AMBITIOUS WOMEN JUST BEGINNING THEIR CAREERS? 
Erin – "Your career path is not likely to be a straight upward climb. Take the windy paths, the lateral moves, the time off with family– you will look back and realize that each step you took was preparing you for the next opportunity and you didn't even know it. Also, do your best to bring your authentic self to the workplace. If you don't fit, find another workplace. If you do, being yourself will bring you immense joy and satisfaction and will draw others to you, creating even more opportunities for growth and advancement."
Audra – "Be ok with making mistakes: they are simply lessons in disguise and can be your biggest teacher. Have a growth mindset and use this as an opportunity to learn and grow. As the adage goes, 'what doesn't kill you makes you stronger.' This can be true – but only if you learn from your mistakes."
LESSONS THAT LEAD TO SUCCESS
Mentorship, authenticity, and taking risks–as we've learned from our conversations with Erin and Audra, sometimes success is about taking a leap of faith and leaning on advice from more seasoned professionals.
Looking back, both of our interviewees identified that taking the path less traveled helped to propel them forward, something that has helped them make a difference in the strategic vision and success of their companies.