Trader Interactive has been celebrating Women's History Month by sharing advice from women leaders. In our first article, we spoke with CEOs Lori Stacy and Virginie Morgon as they shared their recipes for creating successful careers.. Next, we were joined by expert marketers, Erin Ruane and Audra Macon, as they shared stories about how they furthered their careers by taking risks and leaning on the advice of their mentors. For our final article in this series, we're learning how female professionals, Paige Bouma and Jane Hussar developed their career success within the male-dominated powersports and automotive industries.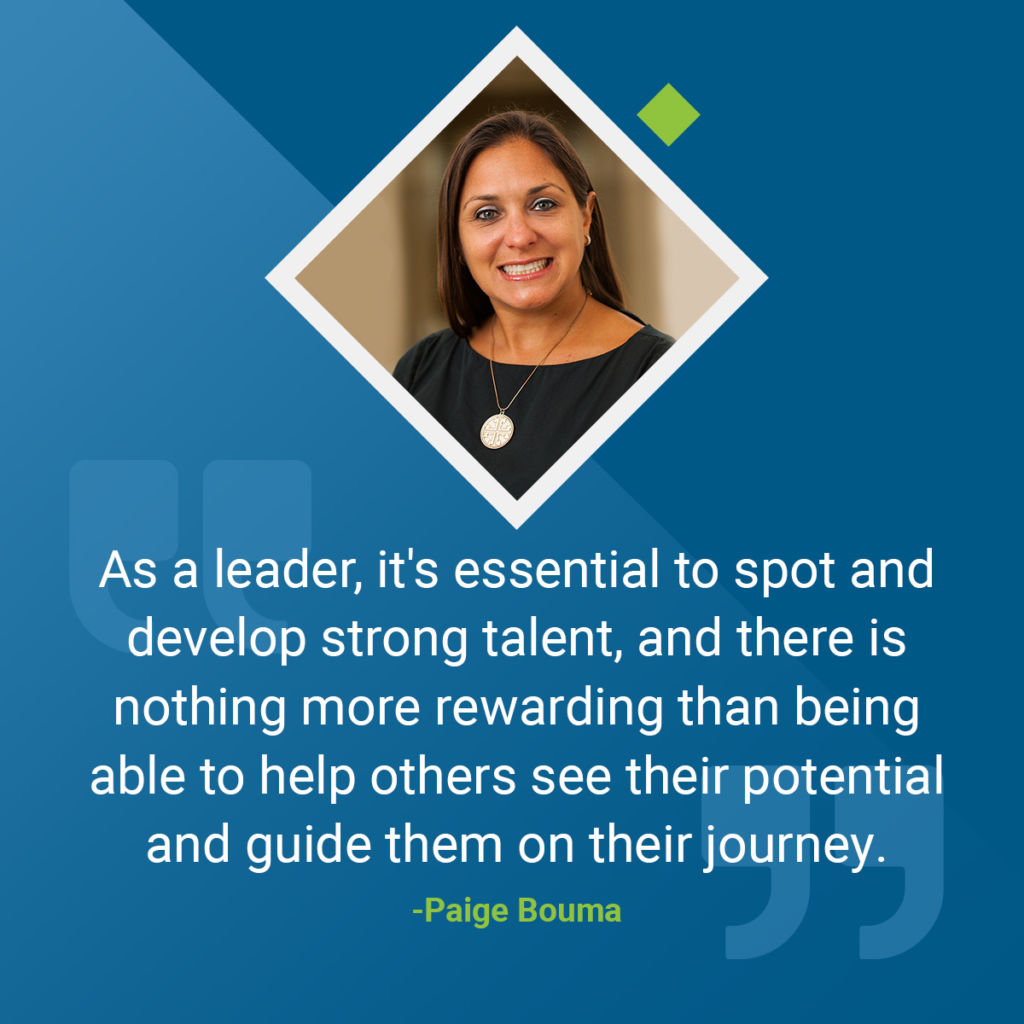 Paige Bouma is the Executive Vice President of Trader Interactive and currently oversees sales, operations, service, support, and partnerships. She joined Trader in 2001 and has held several leadership roles spanning sales, operations, marketing, and customer experience. Paige is an accomplished business leader that brings more than 20 years of experience to her role and has a passion for growing and nurturing customer relationships. Additionally, Paige offers a wealth of knowledge and insight into the recreational world as an enthusiast herself. Paige is a mother to two adventurous boys and finds passion for the industries she serves through her love for boats, RVs, and dirt bikes.
Jane Hussar is the Advertising Manager at Chevrolet and has spent more than twenty years working in the Detroit automotive advertising industry. She spent 10 years working for advertising agencies managing the Chrysler, Ford, and Chevrolet businesses. From there, she moved to General Motors where she has been working for over ten years. Jane joined GM with Accessories Marketing and is now part of the Chevrolet Marketing and Advertising team where she has been the Silverado Advertising Manager for over 5 years. In addition, Jane is a mother of 2 and resides in Michigan.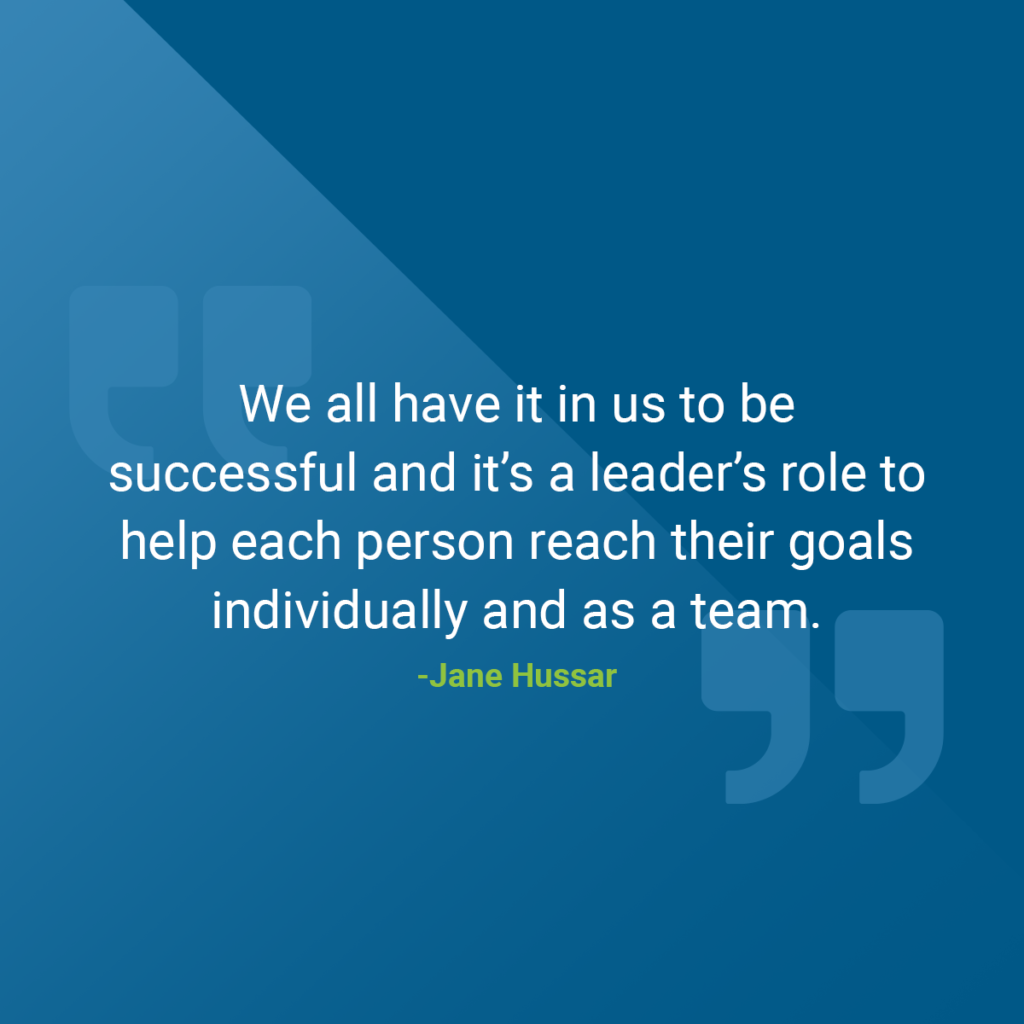 What was your first job or one career moment that influences your leadership today?
Paige- "My first leadership role almost didn't happen. It was early in my career, and I was unsure if I was prepared and ready for the next step. One of my mentors believed in me and encouraged me to apply for a marketing manager role in another division. Despite being nervous about entering a new industry and taking on a new challenge, I took the leap. I was humble, eager, open to learning from others, and ready to give it my all! I realized that this was a moment that made me believe in myself because someone else believed in me first. As a leader, it's essential to spot and develop strong talent, and there is nothing more rewarding than being able to help others see their potential and guide them on their journey. My favorite part of leadership is celebrating others' successes and achievements!
Jane- "I actually learned the most about leadership working for someone who did not lead in a positive way. That leadership imprinted a feeling on me that I never wanted any of my team members to feel. I never wanted any of my employees to question their value or ability. We all have it in us to be successful and it's a leader's role to help their team reach its goals both individually and as a whole."
WHAT would you deem the most beneficial characteristics assisting you throughout your career?
Paige- "Being humble and knowing that I can't be successful alone! I believe in the power of collaboration and learning from others. Each person has different experiences and a unique perspective to pull from.Ideas breed on each other, so whenever I need to work through a challenge or create a new path, I bring others in to gain collective brainpower. Not only do we come up with a better solution, but working through ideas together helps the collaborators believe in the vision, feel empowered, take pride, and have ownership in what is created."
Jane- "The most beneficial characteristic in my career is the ability to build strong relationships. Relationship-building skills are so important as a leader because it helps build diverse teams and connect individuals, teams, and organizations. It has also been a driver in helping guide my own career from a networking standpoint across the company but also within the marketing and advertising industries."
WHAT piece of advice do you have for ambitious women just beginning their careers?
Paige- "Take calculated risks and don't be afraid to try something new or step out of your comfort zone. It's easier to not take chances, but as the saying goes, "you lose 100% of the shots you don't take!"
Jane- "My best advice for ambitious women at the beginning of their careers is to always be bold. Share your thoughts and opinions, speak up, and be heard. It's on us to push for equality, ask for what we need, and speak up for what we believe in."
Success is a Team Effort
Throughout the six interviews in this series, a powerful emphasis has been placed on one important fact: success cannot be achieved alone. The basis for a strong foundation is built on relationships formed and the teams who excel together.
As we continue to observe Women's History month, Trader Interactive is proud to host the many powerful women who make a difference in our company every day. We thank these individuals who dedicate their time to this company and look forward to continuing to watch them make an impact on the world.