Trader Interactive Moves Corporate Headquarters to Dominion Tower Today
Company to add 200+ jobs over the next five years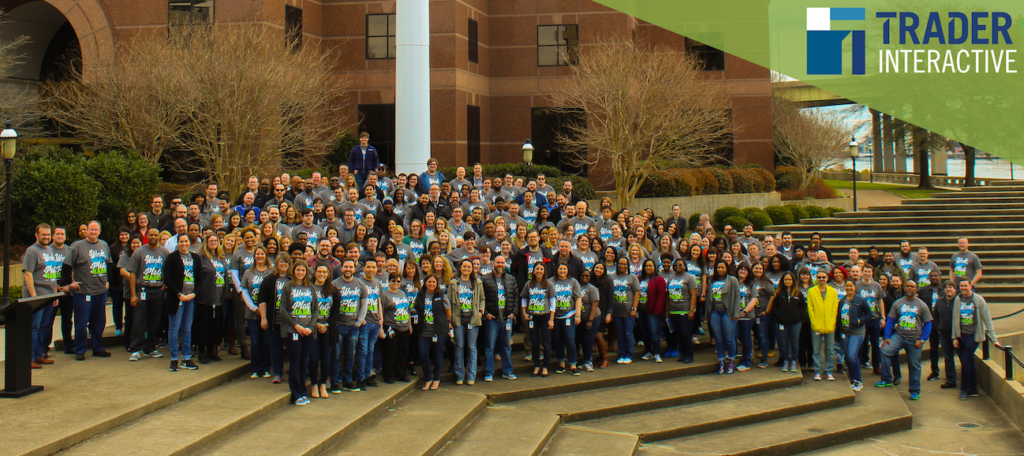 Trader Interactive, a digital marketing company, moved its corporate headquarters to Dominion Tower, 999 Waterside Drive, in Norfolk today. The company currently has 250 employees in the Norfolk office, and the move will allow the company to expand to accommodate additional staff.
As part of the process, leadership surveyed the current employees, and there was an overwhelming desire to stay in downtown Norfolk. Employees also requested onsite parking, a gym and dining options nearby. Additionally, employees wanted collaborative work space, more color and personality, all of which are satisfied with this new location.
"This move is a milestone in Trader Interactive's growth as a new, independent company," said Lori Stacy, CEO. "Not only are we excited and proud of our new space, I'm especially happy to see how much the final product reflects input we gathered last year from our employees. We were focused on creating an open, collaborative environment where our innovative teams could thrive. The new office enables us to add new positions including 20% growth this year across a variety of sales, marketing, customer service, account management, technology and operations disciplines."
"We know Trader Interactive looked at several locations for its corporate headquarters, and some were not in Norfolk," said Norfolk Economic Development Director Charles Rigney. "We are pleased to retain these highly desirable, high salary technology jobs in the city. We welcome Trader Interactive leadership and employees as our neighbors in Dominion Tower."
"Trader Interactive employees are an integral part of our culture in downtown," said Mary Miller, president and CEO of Downtown Norfolk Council. "They are active volunteers with our Grand Illumination Parade, DT100, our young leaders group, and at our events like First Fridays and the NEON Festival. We are thrilled they are staying in downtown and will continue to enjoy all of the amenities it has to offer."
Trader Interactive will occupy 39,081 square feet on floors 19, 20 and 21 of Dominion Tower. The building sits on the Elizabeth River with floor-to-ceiling views of the downtown waterfront. CBRE represented the landlord and Trader Interactive, and the lease is the largest office transaction in Norfolk within the past two years.
The office puts a focus on comfortable and flexible work space, including a cafe fully wired for media, that doubles as a temporary spot for team meetings or large gatherings. Conference rooms set up with video chat allow Norfolk staff to collaborate and connect with remote colleagues. Whiteboard and chalkboard walls are in abundance to foster creative brainstorming.
Trader Interactive, headquartered in Norfolk, Va., is the leading online classifieds marketplace and marketing software solutions provider to commercial and recreational vehicle dealers. The company, building on decades of success as a marketplace for buyers and sellers, joined a private equity portfolio in 2017 led by Goldman Sachs Merchant Banking and Eurazeo Capital. Trader Interactive has a robust group of business-to-consumer brands including Cycle Trader and RV Trader, and a suite of industry-leading business-to-business brands including Commercial Truck Trader and Equipment Trader. Trader Interactive also represents a growing segment of commercial and recreational vehicle dealers through its Commercial Web Services and RV Web Services platforms. Trader Interactive's marketplace sites attract more than seven million unique visitors monthly. The company supports dealers and manufacturers by providing innovative products that generate leads, drive sales and maximize profits. Trader Interactive has 11 businesses and approximately 350 employees in 26 states.
###